« La lettre de mon Moulins »
Bonjour !
I'm Moulins le baudet Bourbonnais!!!! Voici ma lettre du jour :
A few days ago people were celebrating a traditional and religious feast «La Toussaint » as well as the celebration of the WWI end on the 11th of November….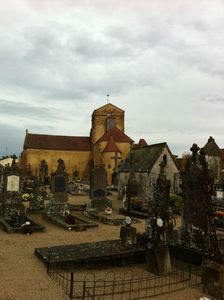 http://en.wikipedia.org/wiki/World_War_I
Why talking about both celebrations? Because last week as I was visiting some of my ancestor's graves and I noticed that there's now two different cemeteries in one! I explain, one part of the cemetery was clean, new and full of flowers offered by the living to their loving ones but, right near to the church, in the old part of the cemetery, tombs were clean as well but dark, old, crawling and above all no one had displayed flowers on those people graves, buried for more than one century for some of them…..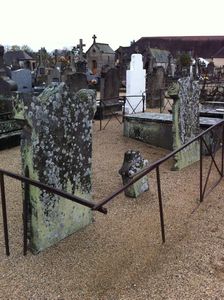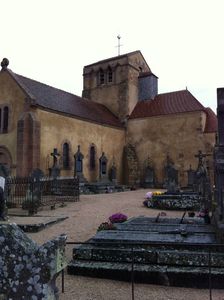 I found that image of those two separated cemeteries really sad. I say separated, not by distance but by the time that passed and made us forget about uncles, cousins, grannies, mothers and fathers that where here on earth, loving and caring but for which now no one is no longer here to take good care of…..
I think that they are probably now in the new part of the cemetery!!!
I find those old family vault majestuous, they should do something in order to restaure them. As they do for monuments...
I saw in those cemeteries tombs with the French flag on them….That flag was put on the grave to thank those young who died during the First World War…..
Flowers once a year for them is a bit frugal and disrespectful….
Ps: this church and cemetety are located in small village in Allier but you can find churches, cathedral to visit in every single village or town here in Alier!